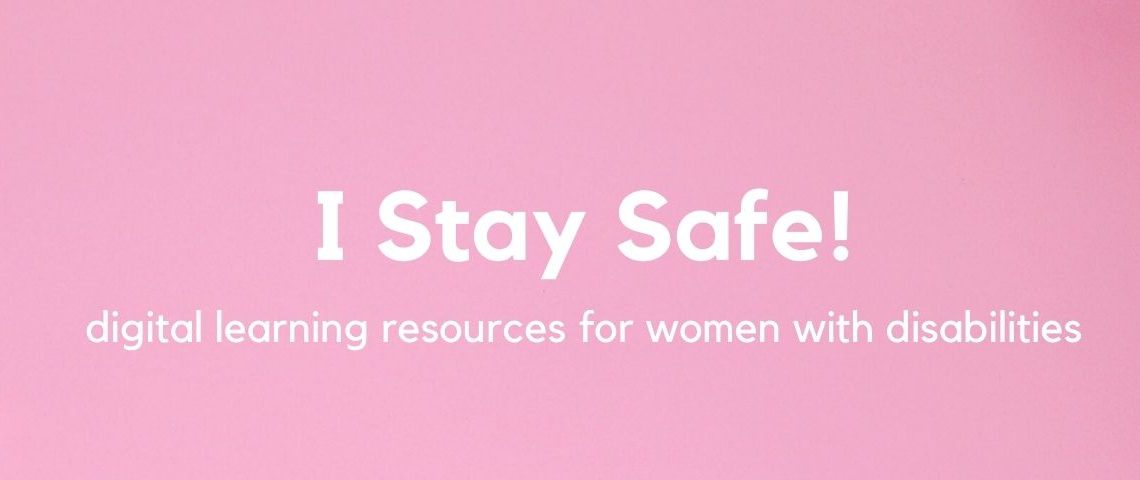 Digital learning resources for women with disabilities
10 August 2021

Sometimes other people you interact with (your romantic partner, your friends, your colleagues or people you meet on the street) might act behaviours referring to your sexuality which hurt you or make you feel uncomfortable.
It is important to be able to understand when these behaviours are dangerous for you and when you need to ask for help. It is also important to understand that no one should force you to do something you don't want to or you don't agree it: when this happens, you can say "no".
This training course is made of four short videos which will help you learn more about these topics.
---
Videos below are available in Spanish, Portuguese, Lithuanian, Greek and Italian. Visit the I STAY SAFE section to learn more!
(1) WHAT IS SEXUAL VIOLENCE / HARASSMENT?
In this video you will see the story of Mila who meets a new friend online named Dan. After some time they know each other, Dan asks to Mila something she doesn't feel at ease to do and in fact he sexually harass her.

Watch the video to see what sexual harassment and sexual violence mean and what you can do if you think you are a victim of it.
---
(2) WHAT IS EMOTIONAL ABUSE?
Sometimes another person might hurt you not with his body, but with his words. When someone repeatedly say something which makes you feel very upset, sad and lost you might be victim of what is called "emotional abuse".
Watch in this video the story of Carmen and see that emotional abuse exists and often as severe as physical abuse
---
(3) WHY YOU SHOULD ALWAYS AGREE TO SEXUAL RELATIONSHIPS
When you are involved in any intimate relationship, it is important that you always agree with what the other person asks you to do, i.e. that you consent to it. You should only consent to acts where you feel happy and at ease with.
In this video, you will see practical example of situations when consent is given or not given.
---
(4) DON'T FORGET THAT YOU CAN SAY NO!
In the previous video, you learnt about consent and how important it is to only consent to things you like and make you feel good. But what should you do when someone wants to force you to do something?
In this video you will watch what happened to Katie learns that she can always say "no" to acts that she does not desire and that it is important to talk with someone she trusts to seek help.
---
WHAT DO YOU THINK ABOUT THESE VIDEOS?
We would like to hear your opinions on these videos.
Please fill in this questionnaire and let us know what you think.
---
Are you a professional working with women with disabilities?
Download our guide to learn how you can use these videos with your users.